How often do you get to sit down with a good book?
I used to read hours every day. Now I get by on a few hours a week... so what I read is more important to me. Right now, I am reading Light in The Wilderness (I will blog about it later) by M. Catherine Thomas.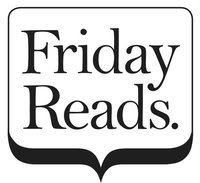 I come across
Friday Reads
on twitter and thought I'd share with you. So when you have time to curl up with a cup of tea you may want to be holding one of these;)
Let me know what you're reading now or one of your favorites!
I'd love to hear your comments;)